Motion simulation platforms
---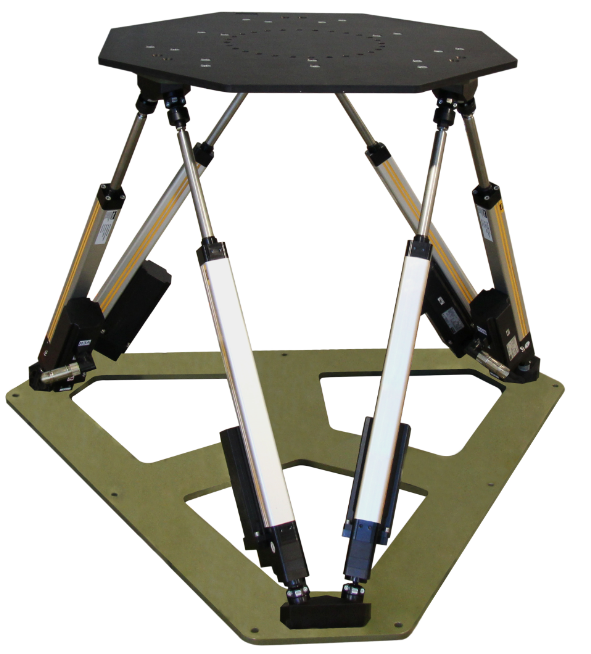 Motion Simulation Platforms basically comprise a fixed base, a certain number of actuators and a moving base onto which a simulation cabin or a Device Under Test (DUT) are attached.
Their purpose is to accurately simulate motion experienced by the user or DUT in several scenarios for R&D, training or leisure purposes.
Some of these applications are:
Driving simulation
Flight simulation
Sea vehicles/sea motion simulation
Military vehicles simulation
Heavy machinery
Academic purposes
Videogaming
To serve these purposes, motion platforms usually feature relatively long strokes (~1 m) and low operational frequencies (up to 10 Hz). Electromechanical or hydraulic actuation with or without dead weight compensation, may be used to power these platforms depending on payload requirements.
VZERO designs, manufactures and supplies complete standard Motion Simulation Platforms with 1, 2, 3 or 6 Degrees of Freedom (DoFs). However, customized platforms with different number of DoFs or extended motion ranges can be designed on customer's demand.
Payloads range from 5 to 5000 kg in our standard models.
Standard scope of supply comprises:
Motion platform with fixed base, moving platform and actuation system
Real time controller and power cabinet.
VZERO MADC Software Suite for Motion Simulation to allow for online and offline tests definition. See our video here