Vzero multipurpose hydraulic system for India
---
VZERO has successfully delivered a special hydraulic actuation system to one of the reference structural testing laboratories in INDIA.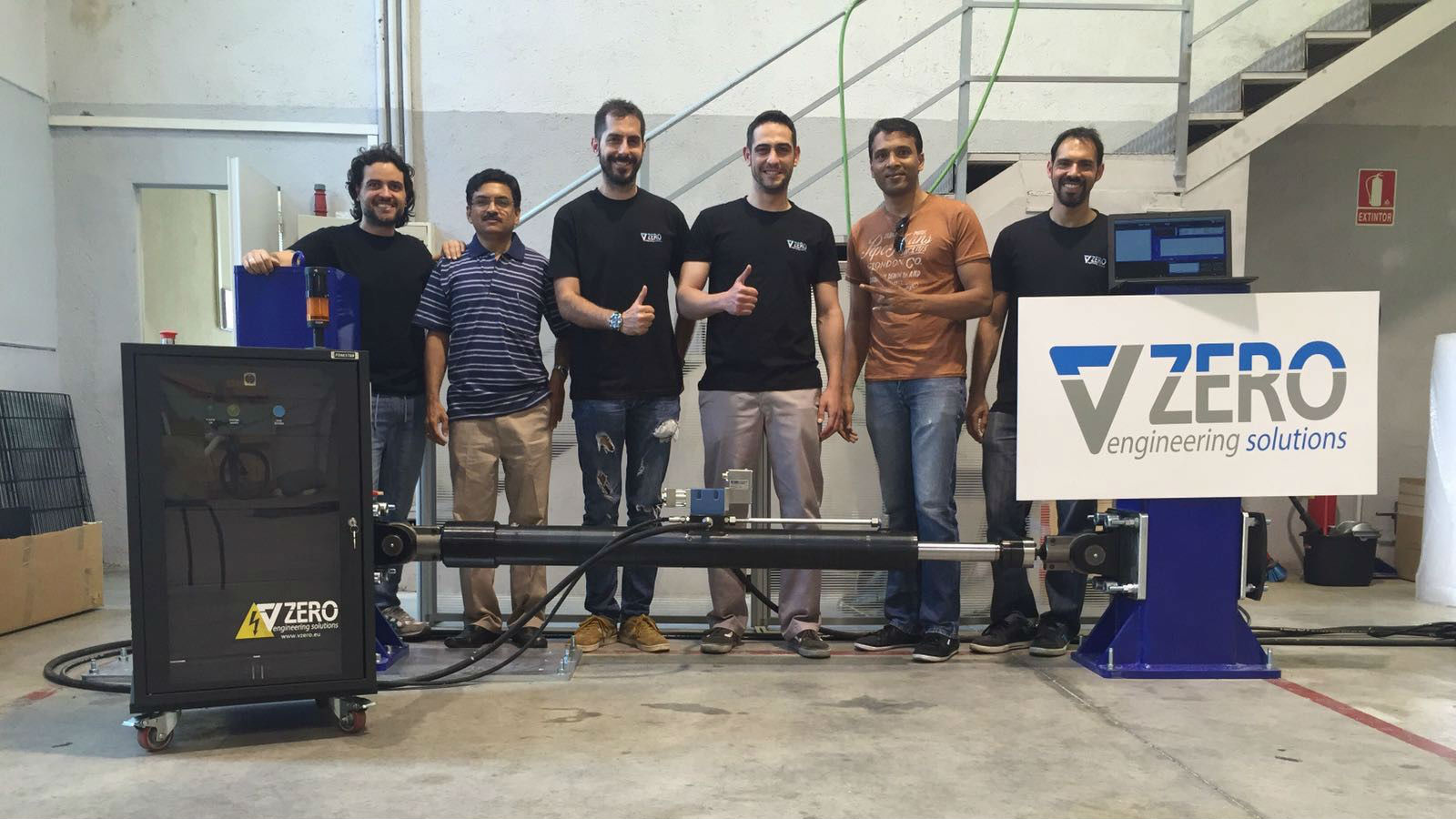 This structural testing system, completely designed and manufactured by VZERO, has been customized to fully meet customer's requirements. It features the following key points:
Multipurpose long-stroke servoactuator. It is able to develop up to 50 kN with exchangeable load cell for different testing ranges and counts with a high performance servovalve allowing it to perform tests up to 30 Hz.
VZERO's Advanced Digital Real Time controller: MADC. Completely developed by VZERO, this controller is based on a FPGA architecture, from National Instruments, able to achieve extremely high loop rates (> 15 kHz).
VZERO MADC Software Suite. Entirely programmed by VZERO with National Instrument's LabVIEW, constitutes a top end application to easily define and execute tests and quickly review, analyze, treat and generate reports from tests data.
With this state of the art testing equipment, the CUSTOMER will be able to perform a wide range of structural tests over a huge variety of automotive industry components. Its design ensures flexibility, a high productivity and very low maintenance needs, which, together with its cost effectiveness, are essential features for testing laboratories worldwide.